We have a variety Stand Up Paddle Boards:
YOLO: A YOLO (You Only Live Once)Yak?
Its A Stand Up Paddle Board Made Like A Kayak.
Super Stable, Flat Top, Tracks Straight, Supper Fun!
If You've Never Been On A Paddle Board, This Is The One!
No Lessons Required. Just Hop On And Go.
Anyone Can Do It. It's Easy, Safe & Fun! Maximum weight is 300 lbs. One Adult and One Child< 50lbs.
NALU: By Ocean Kayaks are the next step up from a YOLO. Also very stable, they have a built in keel so that they track straight and are also stable. Basically a kayak on the bottom and a stand up on top. Maximum weight is 250 lbs. One Person.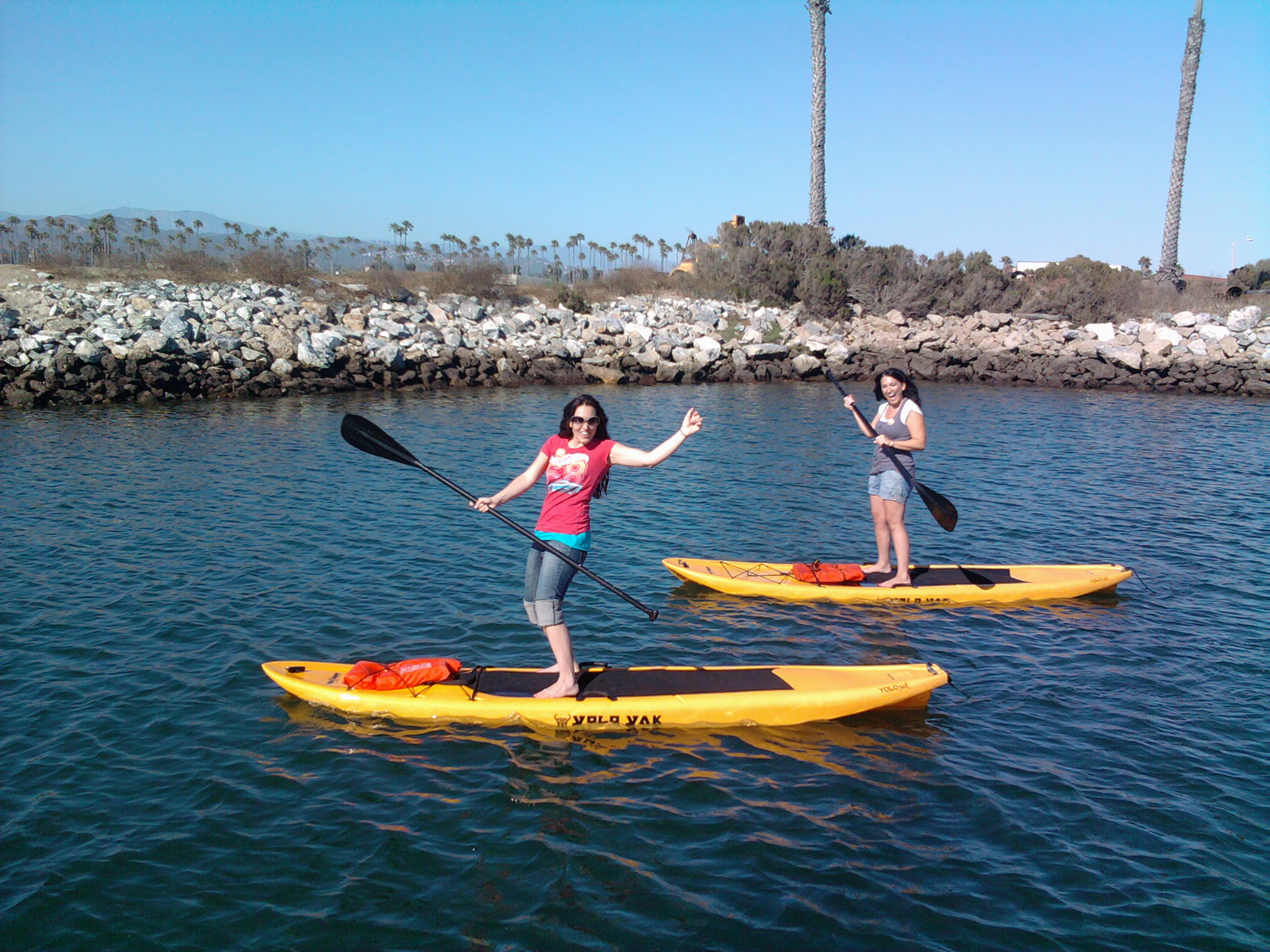 $26 Credit/Debit
$23 Cash Discount
Per Hour