Swans, Ducks & Dragons...Oh My,
Nighttime Rentals By Appointment
& Daytime Rentals, Just Stop By.
(All rentals are weather permitting)

Prices: $45 Credit/Debit/Hour
$40 Cash Per Hour
Daytime: Swans, Ducks & Dragons Are Rented:

Every Day on a First come first served basis:


Mon-Thurs : 11:00AM-4:00PM (Back by 5:00PM)
Fri, Sat, Sun: 11:00AM-3:30 (Back by 4:30PM)
Nighttime: Swans, Ducks & Dragons are on
Fridays, Saturdays, Sundays By Apointment only 5:30-6:30 PM Feb. 10,11,12 & 14th Valentines Day 5:45-6:45 PM Feb. 17,18,19,24,25 & 26 6:00-7:00 PM Mar. 3,4,5,10 & 11 7:00-8:00 PM Mar. 12
For All Nighttime Appointments:
(Must be 18+ yrs old, Credit Card deposit, No Cancellations or changes once booked, No exceptions)
Call 805-642-7753
Pack up the family and go for a cruise.
Our pedal boats can accommodate up to five passengers
(4 adults & 1 Small child <5yrs & < 50lbs)(1250 lbs Max):

Its a great time on the water.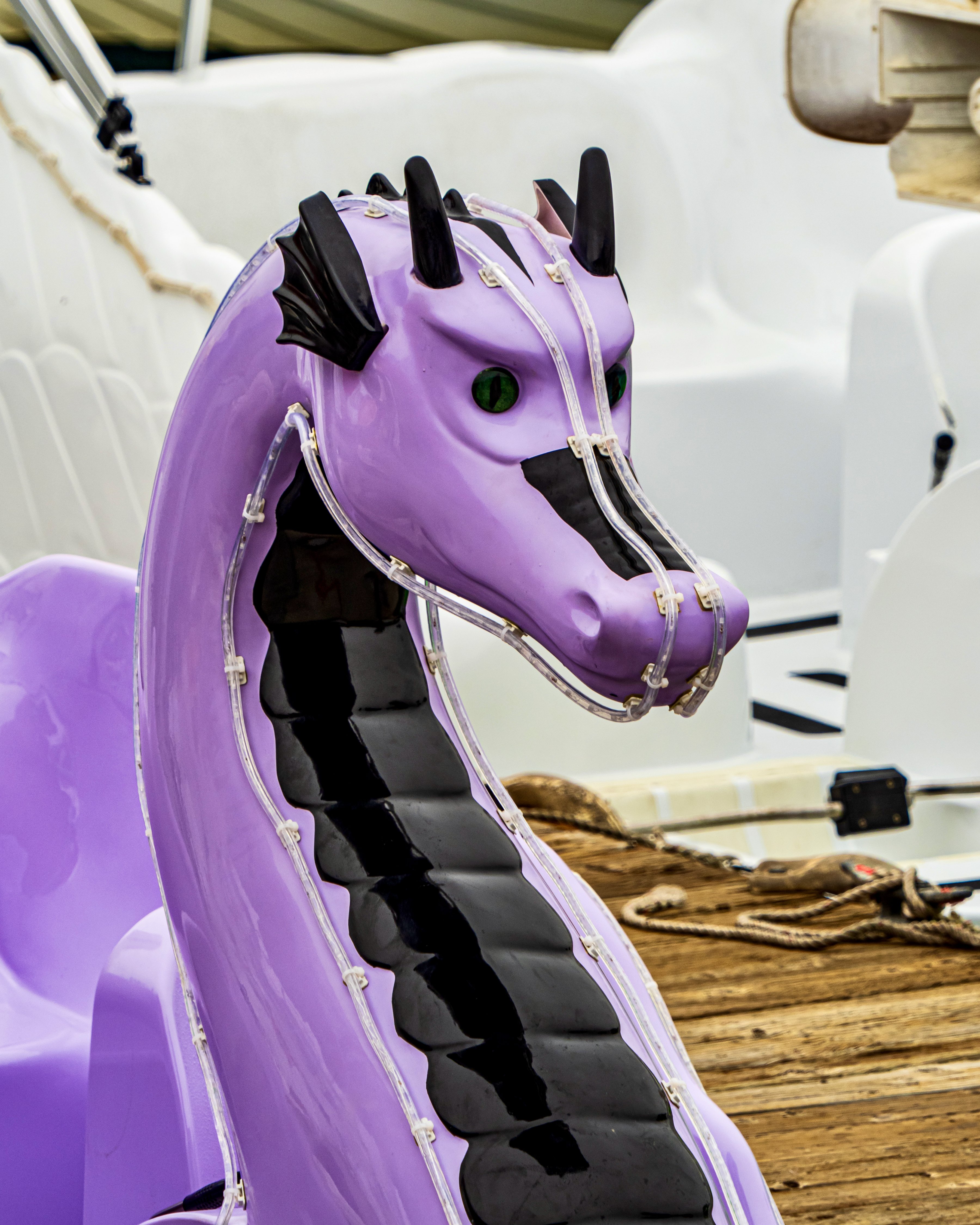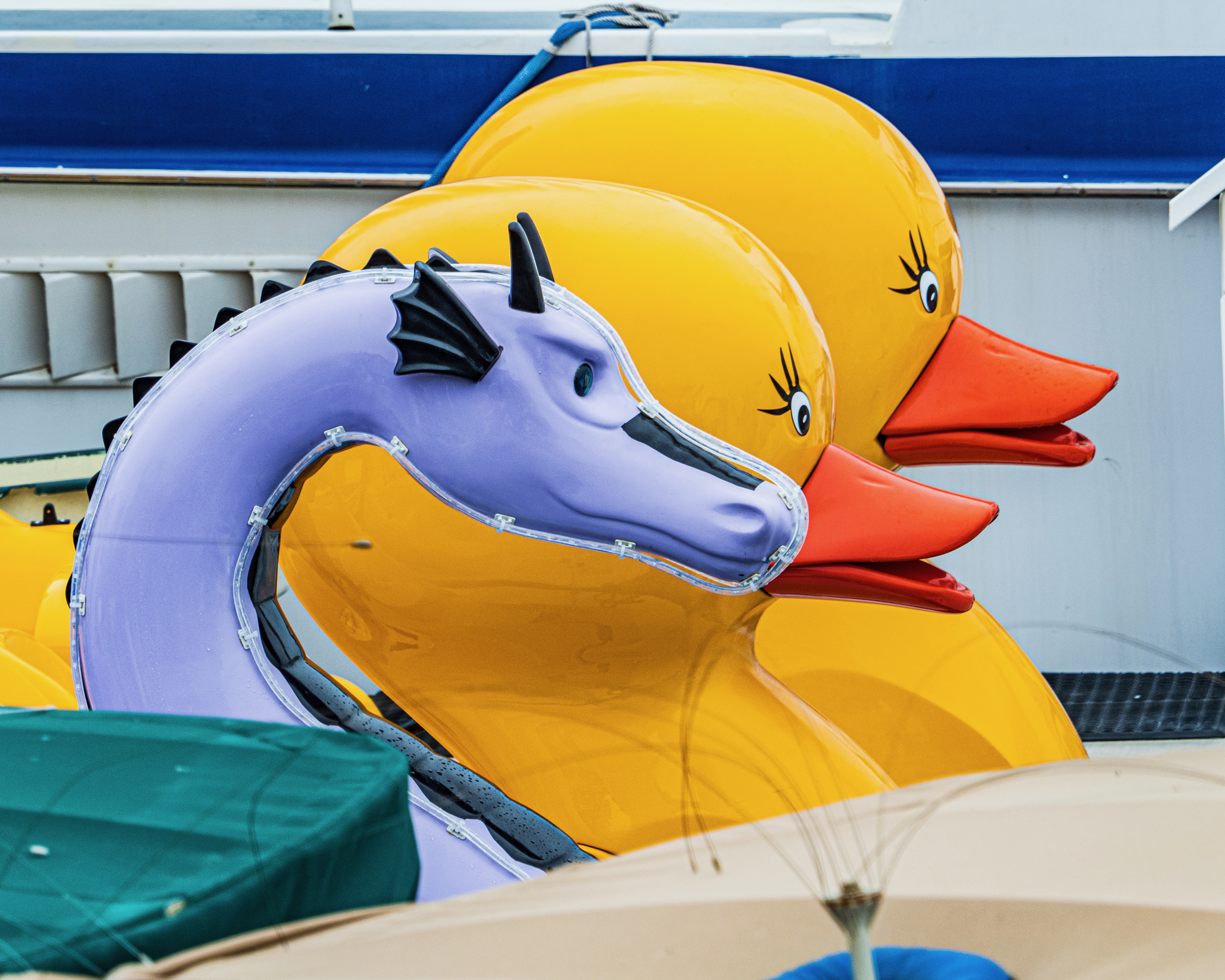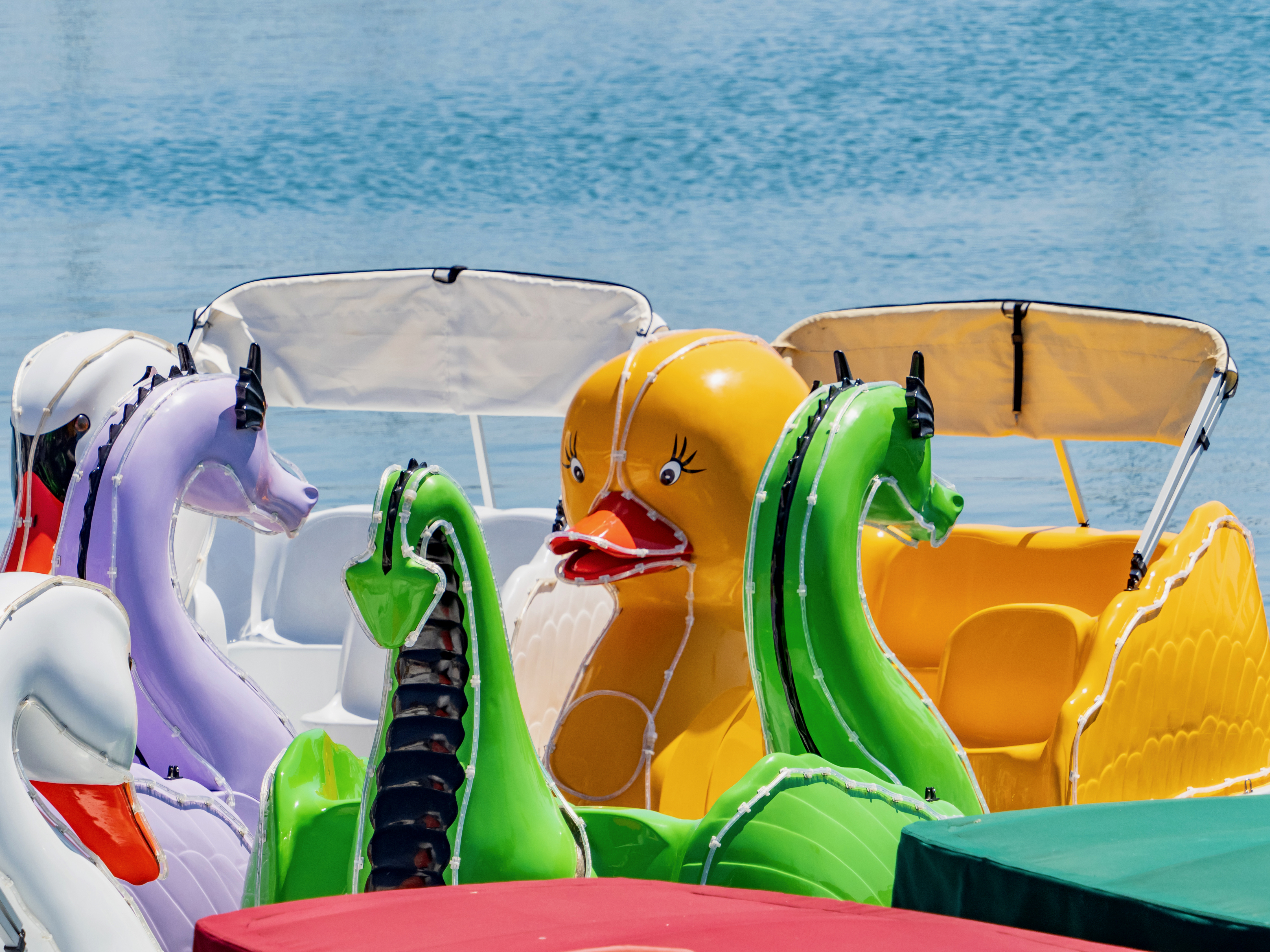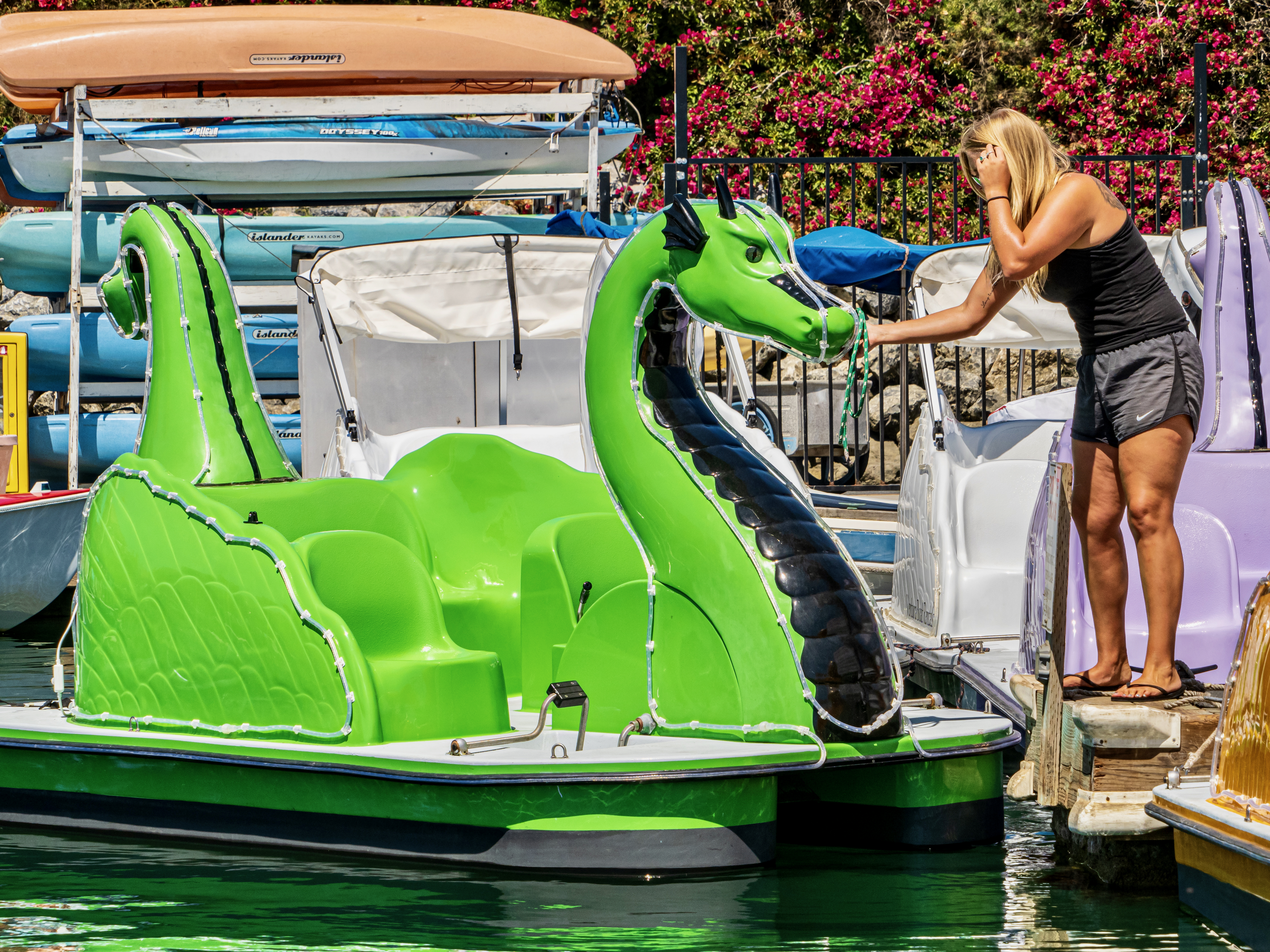 Photos by Dan Harding

Prices: $45 Credit/Debit/Hour

$40 Cash Per Hour